Car Sat Navs Rated - Top Brands At Reasonable Prices

Make navigating challenging junctions a thing of the past with our car Sat Nav systems with lane assistance, wide junction view and clear touch screens. Hands free Bluetooth GPS navigation devices to avoid speed cameras and traps with real-time traffic.
: You Already Know What A Car Sat Nav Is!
A technology was developed to 'simplify your commute' and make it more enjoyable, and it is called a car satnav. For the most part, they come in the form of small devices with touch screens. You can mount most of them onto the windscreen of your vehicle using sucker pads.
: Plot Any Route For Voice Navigation
When you are behind the wheel, a GPS sat nav can plot any route for you and give you the instructions needed for the journey. You not only get to hear a voice that navigates you through each turn on the path to your destination, but you will be able to read instructions on screen as well.
: Sat Navs: Just How Do They Work?
A GPS system uses satellite receivers that can pinpoint your specific location within a 10 m range. The smart car sat nav system then searches through updated digital maps, allowing you to see where you are on screen via a digital map. Your sat nav and dash cam will figure out the best possible way.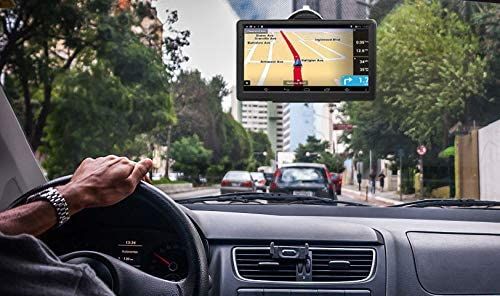 Banavy Sat Nav Car GPS



: Sat Nav Systems: Why Buy One?

Regardless of where you are going, the car navigation system will simplify your journey and make it more relaxing. It will guide you through getting to the place you want one step at a time. Gone are the days where you needed to puzzle over complex maps or look for outdated road signs.

: Traffic Updates For The City Commute

Commutes have been expedited by way of real-time traffic updates, which give you alternative routes to take in the wake of an accident and congestion. The car stereo with sat nav can be quite helpful including parking mode and on unfamiliar streets and the ones you are not used to taking.

: Screen Dimensions Importance

The size of the screen is essential. A lot of inexpensive mini sat nav units come with touch screens that are 4 inches big. Costlier options are as big as 5 inches or 6 inches. Large screens give you a clear route perspective, simplifying the process of figuring out what is happening from a quick glance.

: GPS Device With WiFi And Keypad

There are touch screens on every car GPS with WiFi. They also come with digital keyboards to enter locations or addresses on. Some come with predictive systems, just like the ones that you see on text messaging screens. This can save you a lot of time and prevent you from awkwardly wandering around parking zones clicking your fob key.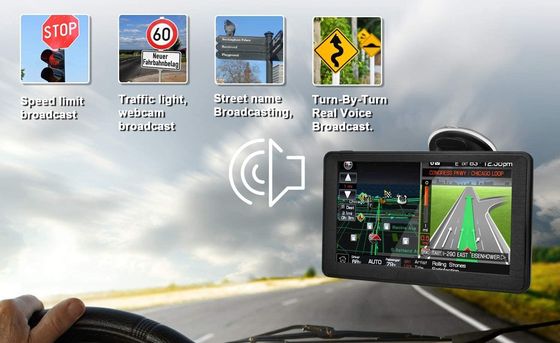 Navruf Sat Nav For Car



: Google Maps Sat Nav For Long Trips

If you are somebody who does a lot of travelling, picking up one of these Google maps satnav units would be worth your while, especially one that comes with real-time traffic updates. You will be warned about delays by a sat nav. It will also give you an alternative route for the sake of avoiding traffic jams.

: Sat Navs With Bluetooth Connectivity

Be mindful, though, that an app may need to be downloaded on your smartphone, and you might require Bluetooth connectivity to use this feature. Some sat nav models can also tell you where your car is parked as they include parking assist and location sensors.




: Using In-Car Sat Navs: The Basic Features




: Useful Postcode Searching Plus

Most Garmin sat navs come with this postal code search feature, but making sure it is included won't hurt you. Simply enter a postal code, then begin your commute. You won't need to enter miscellaneous house numbers and street names before your journey begins.

: Map Updates For All Streets

Road systems in the UK are constantly changing, and new housing is also being built continuously. As such, it is imperative to keep this device updated. Each Halfords sat nav comes with map updates for free, which you get for life. Keeping the sat nav updated could not be easier.





: WiFi GPS With Reversing Camera

You will need WiFi connectivity to update the maps. Simply plug your sat nav into a laptop or computer with the included USB cable. There are sat navs with 'reversing camera' you can purchase that may consist of a detachable storage card, which might be needed to begin the process.

: POI And Revised Mapping Info

Roads are regularly changing, points of interest are always fluctuating, and speed cameras pop up everywhere. This is why updating all in-car sat nav media players are necessary. There are several different kinds of updates available, many of which come with modified mapping data.

: UK EU And American Driving

Downloading maps for different countries is also an option if you intend to drive abroad. You will be able to navigate unfamiliar roads, and no wrong turns will end up being taken along the way. You do not have to worry about winding up somewhere you should not be.

: Tablets And Smartphone Apps

There are apps that you can download for sure sat navs with lifetime traffic updates you use. You can download them to all sorts of head units and media devices, including tablets and smartphones.
That means the sat nav unit you use will be by your side, no matter where you go or what vehicle you are in. These apps can be downloaded and integrated with your sat nav unit.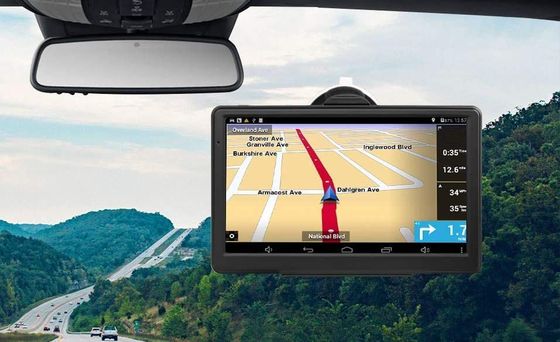 BANA Sat Nav GPS Unit



: Big Screen Sat Navs With Mobile App

Large screen sat navs are an inexpensive alternative to many other systems of its kind. Do your due diligence, read reviews before buying anything. It won't be long before you start using the device and the dedicated apps that accompany them.

: Heads Up There Are Speed Alerts

Youll receive a warning whenever a speed camera is nearby, serving as a sort of heads up before you drive by one. You usually hear a beep when a camera is coming up.

: Double Din Sat Nav Speed Trap

Some higher-end double din sat nav models can find mobile cameras, though this feature may warrant an extra cost. Get an alert automatically telling you when speed cameras are nearby, helping you bypass the potential penalty.

: Present Area Speed Limits

Wondering what the speed limit currently is? A sat nav can show you posted limits for the area you are driving in. Some sat navs show your existing speed as well.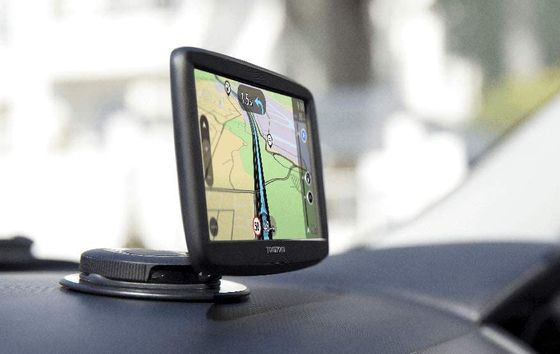 TomTom Car Sat Nav 52



: Visual Instruction Turning Guidance

One common feature that many people appreciate is the spoken and visual instructions that keep you on a specific route. Just about every satnav system device offers this feature.

: Advanced Lane Guidance And Junctions

Some sat navs come with a feature called advanced lane guidance, which shows you the lane you should be on whenever you are going through some kind of junction. The sat nav warns and prepares you ahead of time if a series of complicated turns are coming up.

: Points of Interest On Your Journey

Many TomTom sat navs come with PoI databases. They include locations for museums, hotels, gas stations, and more. This simplifies the process of finding the place you need to get to. For instance, if you are short on gas, you will know where the nearest gas station is along your route.

: Find Hotels Or Restaurants

The car radio Bluetooth sat nav can also give you a heads up about restaurants, galleries, hotels, hospitals, stores, and more along your journey. That means you do not have to manually find somewhere to sleep or eat when you get tired or hungry.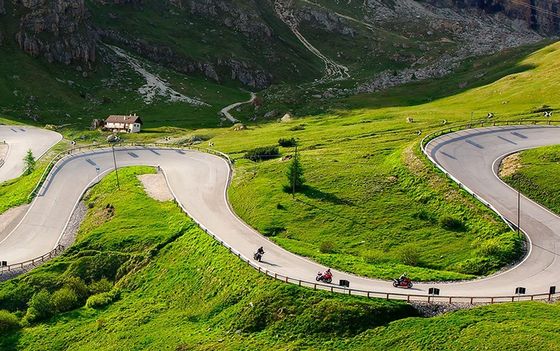 Sat Nav Street Routes



: Live Traffic In Unfamiliar Cities

Ongoing updates show sat navs the fastest 'and least busy' routes. They also help redirect you when traffic jams are on the horizon. Personalizing the points of interest system allows you to accommodate specific requirements. This can be quite helpful when driving in areas you are not familiar with.

: Real-Time Data For Chaotic Roads

If you are driving in congested cities, or just want to minimize commuting delays each day, updated traffic information shown in real-time can be quite convenient. Finding out what kind of obstacles are in store for you can help you make calculated decisions and get to where you want to go faster.

: Sat Nav Dash Cam Traffic Updates

Some high-end sat nav dashcam combo devices come with this handy feature. It tells you if bad weather is coming up, or if traffic is jammed nearby. You will then be able to bypass the congestion and take another route.

A smartphone may be required by some devices to access this feature. Modern units come with an embedded SIM card, so access won't cost you an extra fee, though the purchase price may be higher.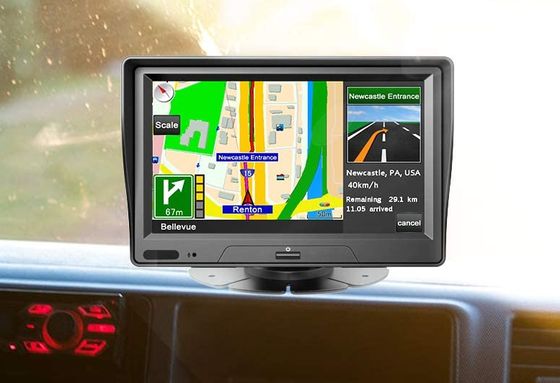 AweSafe Bluetooth Sat Nav


Traffic Updates For Busy City Commute
Updates For Maps - Bluetooth Connect
Hands-Free Phone Calls - POV For Maps
Parking Finder And Points Of Interest
Voice Activation Navigation Birds Eye
World And European Mapping Included
: 3D View Of Buildings And Structures
Three-dimensional views of various routes can make them simpler to interpret. Many units come with 3D landmarks and building displays, which makes navigation even less complicated.
This feature is sometimes referred to as advanced lane guidance. You will be able to make predetermined turns thanks to the lane or junction view displays as well, minimizing complications and stress.
: Automatic Route Planning In Advance
You can stop at multiple places along your journey if you want to. Each sat nav automatically re-routes you as you drive with the tracking system, just if you made a wrong turn, and/or some kind of detour. You will be able to get back on the right track in no time.
: Value Sat Nav With World Maps
Routing gets more intelligent and sophisticated each day. Modern sat navs update routes using real-time traffic information. They can determine which is the quickest route based on what time it is.
Gradually, even the cheapest sat nav with world maps will get used to your routines, to the point where it will only ask you if you want to drive to work or home as you power up.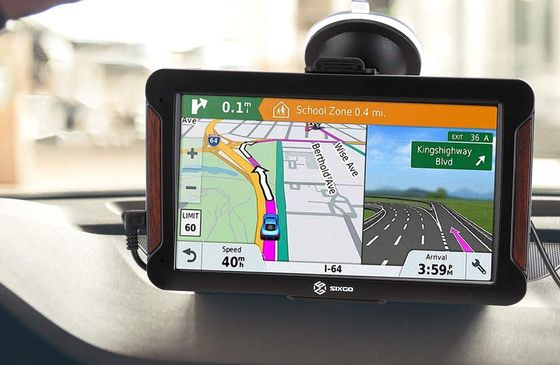 SIXGO Touch Screen Sat-Nav



: Input Route And Plan Perfectly

Some sat nav for vans come with route preference choices, which allows drivers to point out important aspects of their journey. That might entail bypassing toll gates, or getting to a specific destination as fast as possible. Your sat nav can take the input received from you and plan a route out accordingly.

: Easier to Just Use My Phones App?

Mobile devices typically come with navigation apps of their own, most of which are excellent. This begs why wouldn't you just use your phones navigation app instead of a budget sat nav? The answer is contingent on how much driving you do and the destinations you are trying to get to.

: European Sat-Navigation Routes

If you use a car only to travel to work using the same route is used every day, your smartphone is capable of telling you when diversions may be necessary, and/or if you should take another nearby course.
On the other hand, if you regularly drive to unfamiliar places, or use either variable or complicated routes, then you will find a European sat nav to be of great help.





: Flawless Uninterrupted GPS Guidance

These devices come with fewer distractions as well, you do not have to worry about notifications, incoming phone calls, 'text messages' and the like. The guidance you get from a sat nav remains uninterrupted.
You must also take your data signal and allowance into consideration, you might not be able to receive any guidance if you are not within range, or your tariff is limited.

: Advanced Luxury GPS Features

Some of the more contemporary models come with extra features. Be mindful that these devices' prices will reflect the complexity and amount of functions that go with them. Additional features that tend to be included with higher-end models like some heads up display for cars, but include the following:



Mini Sat Navs With With World Maps And Super Graphics
Capable To Pinpoint Landmark Buildings
Reviews Of Attractions And Restaurants
Route Changes Based On Traffic Conditions
Verbal Plus Real-Time Traffic Updates
High-Resolution - Extra Large Size Screen
Use Google Maps Sat Nav For UK/EU Trips
: Busy Motorist Updated Road Maps
Road systems are always changing. As such, maps included with the sat nav you purchase will require regular updates. This is particularly true if you drive often. Most devices include free mapping updates for life. Others can easily be downloaded directly from the website of the manufacturer.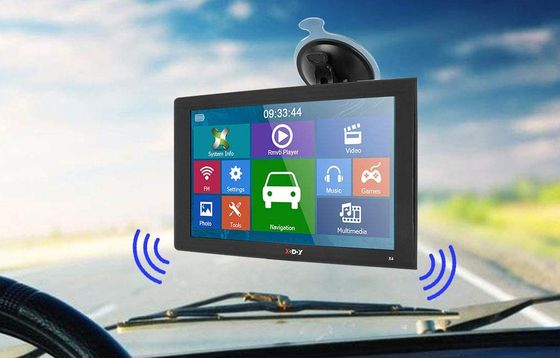 Xgody X4BT Sat Nav



: Sat Nav Battery Life And Charging

Fully charged devices usually stay active for 3 or 4 hours, on average. With that said, it would be prudent to keep the sat nav attached to your charger as you drive. In doing so, you will bypass service interruptions.

: Optimal Viewing Positions

Many Currys Garmin HGV sat-nav deals come with a bracket that you can attach to your windscreen. This bracket must be positioned as low as possible, the last thing you want to do is obstruct your road views.
When your sat nav is positioned, its charging cable might conflict with the automobiles controls, mainly if not set correctly.